Revolutionize Your Smile with Dental Implants at Aberdeen Dental Group
Aberdeen Dental Group, a premier dental practice in Peachtree City and Newnan, Georgia, specializes in a wide array of dental implant services. Our offerings include all-on-4/6 implants, implant hybrid dentures, and a variety of implant restorations. This comprehensive guide delves into the world of dental implants, exploring their types, benefits, and the implant procedure in depth. 
Understanding Dental Implants
Dental implants are synthetic tooth roots, surgically anchored into the jawbone, that support various dental prosthetics like crowns, bridges, or dentures. Made from biocompatible materials like titanium or ceramic, these implants integrate with the jaw bone, providing a solid foundation for the prosthetic tooth. Dental implants are versatile, capable of replacing a single tooth, multiple teeth, or even a full dental arch.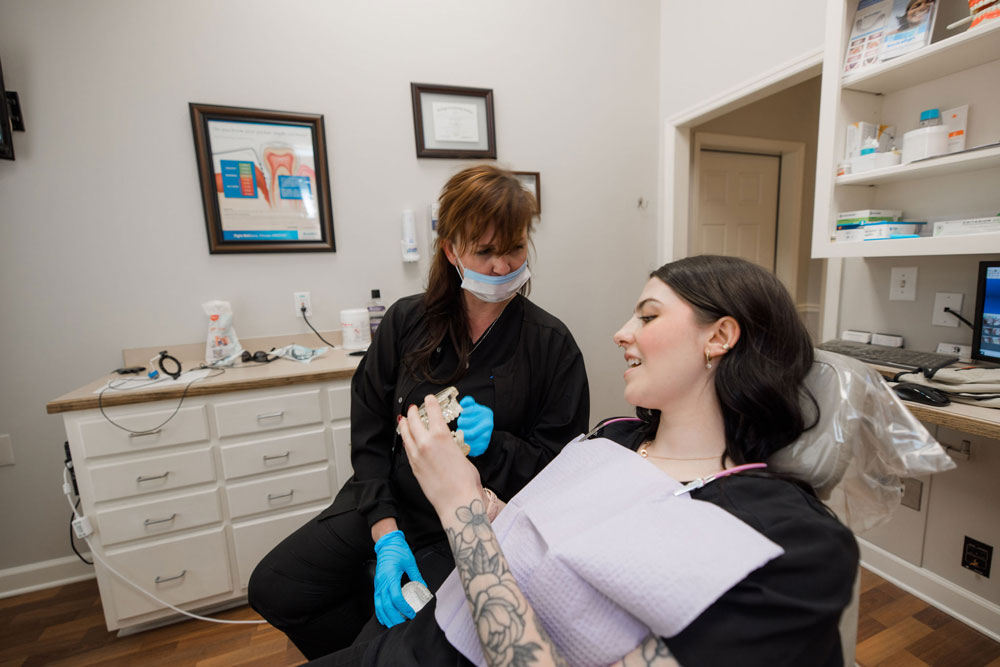 Transition from Traditional Dentures to Permanent, Lifelike Dental Implants at Aberdeen Dental Group – Schedule Your Consultation Now!
Diverse Dental Implant Options
At Aberdeen Dental Group, we offer a comprehensive range of dental implant solutions: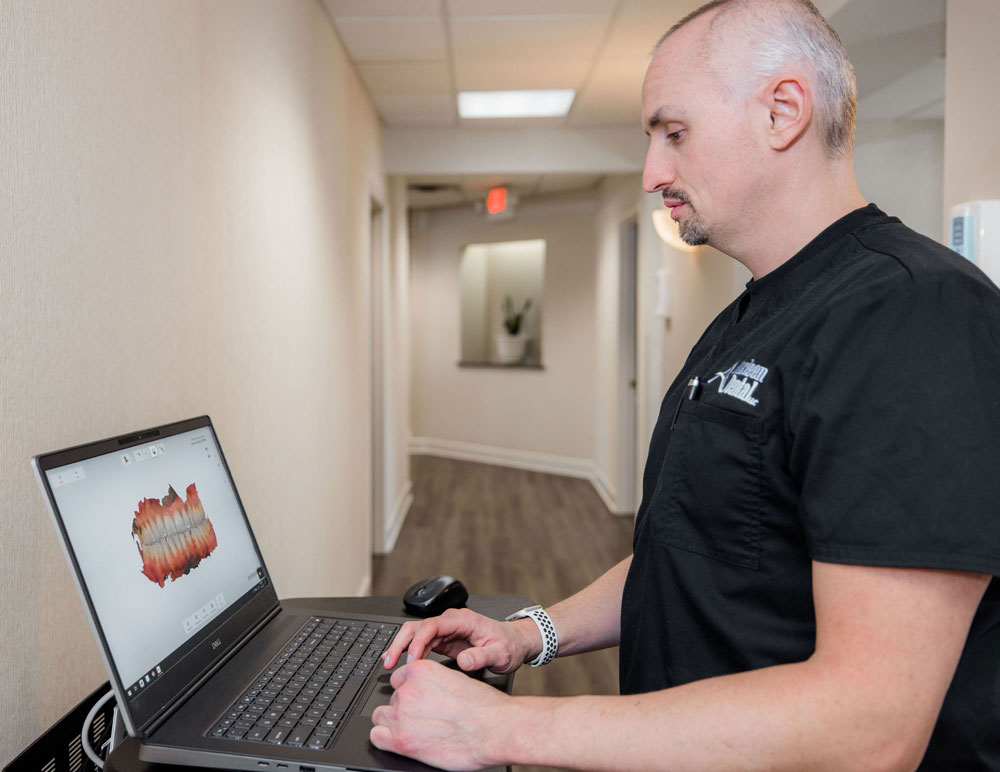 The most commonly used implant, placed directly into the jawbone, ideal for those with adequate jawbone density. 
Suitable for patients with insufficient jawbone density, these implants are positioned on top of the jawbone under the gum tissue. 
Embrace the Future with Dental Implants – Book Your Appointment at Aberdeen Dental Group Today! 
All-on-4 Implants/ All-on-6 Implants
Ideal for patients needing a full arch replacement, these implants support a full set of teeth with just four to six implants, offering stability and permanence. 
These combine the sturdiness of implants with the convenience of removable dentures, offering a natural look and feel without the common pitfalls of traditional dentures.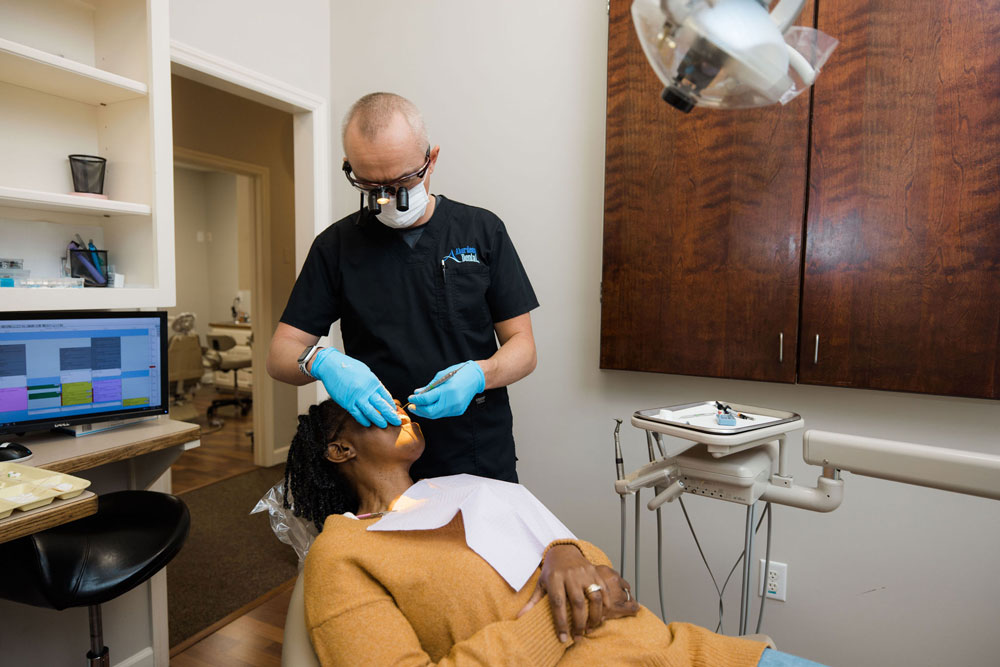 Begin Your Journey to a Renewed Smile – Schedule Your Dental Implant Consultation at Aberdeen Dental Group Now! 
The Advantages of Choosing Dental Implants
Dental implants are celebrated for their effectiveness in tooth replacement, offering numerous benefits like improved oral health, speech, appearance, comfort, and durability.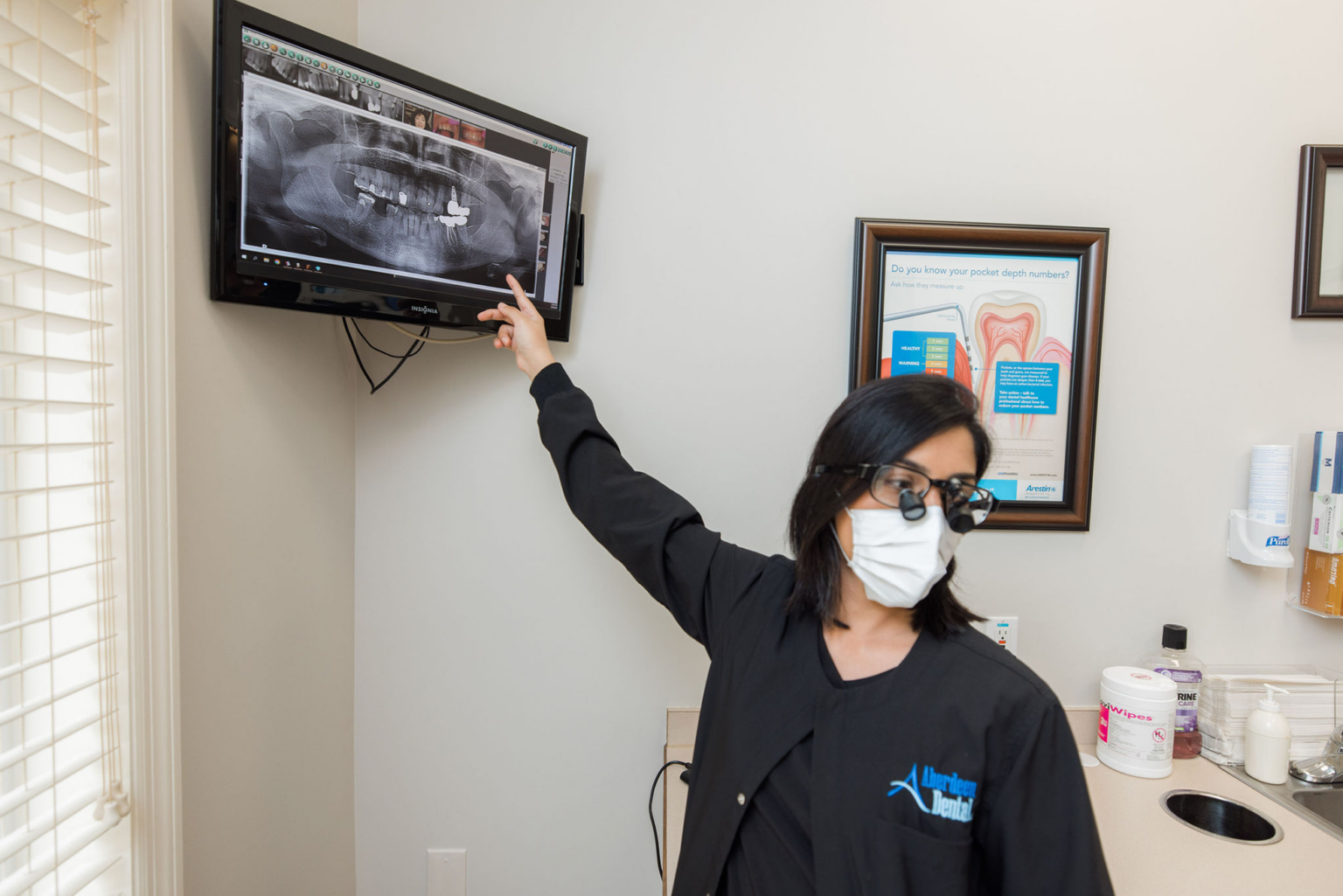 Whether you need one tooth or several replaced, dental implants at Aberdeen Dental Group can help. Book your consultation now and get ready to smile again!
The Dental Implant Procedure
Consultation: The journey begins with a consultation to assess your suitability for implants.
Treatment Planning: A personalized treatment plan is crafted to meet your specific dental needs.
Dental Implant Surgery: The implant is placed into the jawbone under local anesthesia, followed by a healing period for bone integration.
Abutment Placement: An abutment is affixed to the healed implant to hold the prosthetic tooth.
Prosthetic Tooth Placement: The final step involves attaching the prosthetic tooth, such as a crown, bridge, or denture, to the implant.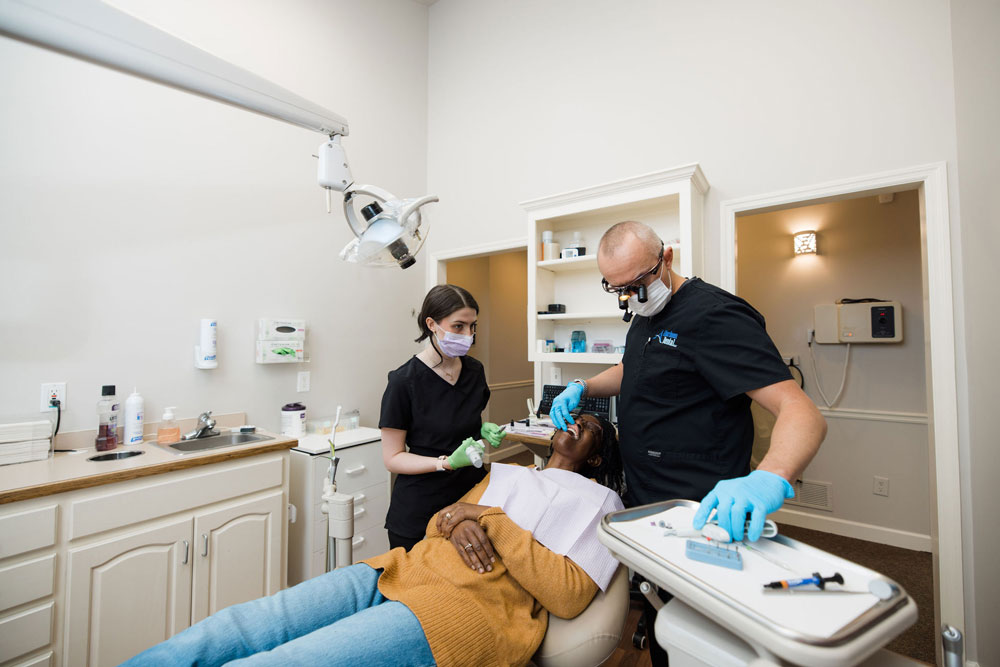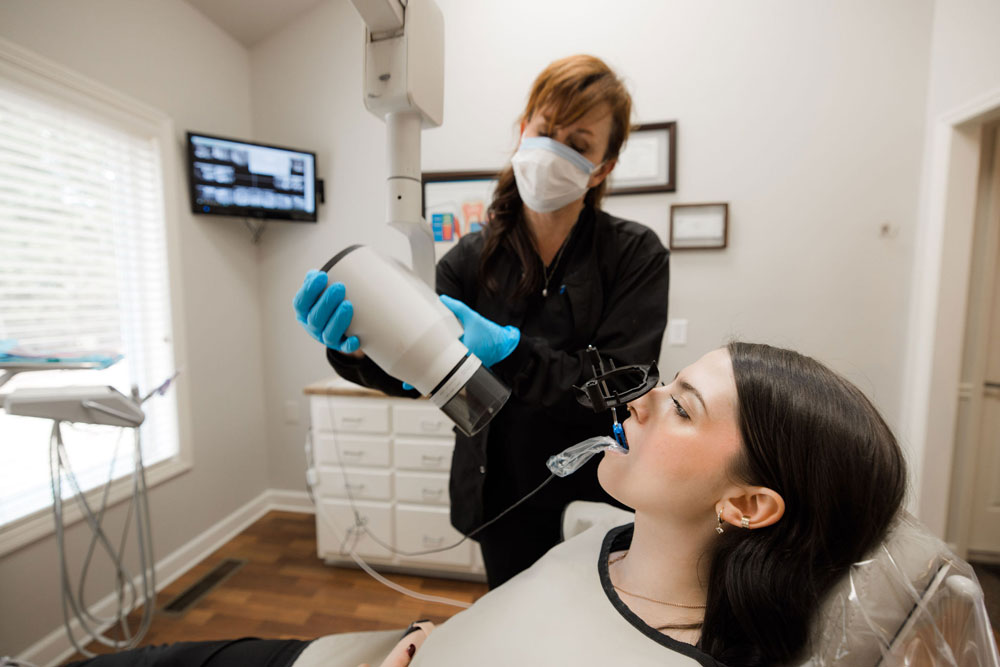 Your Destination for Expert Dental Implants in Peachtree City
Aberdeen Dental Group stands as a leader in providing quality dental implant services. Our team, equipped with the latest in dental technology, offers a range of solutions including all-on-4/6 implants, implant hybrid dentures, and comprehensive implant restorations. Schedule a consultation today to explore how our dental implant services can transform your smile and enhance your oral health.