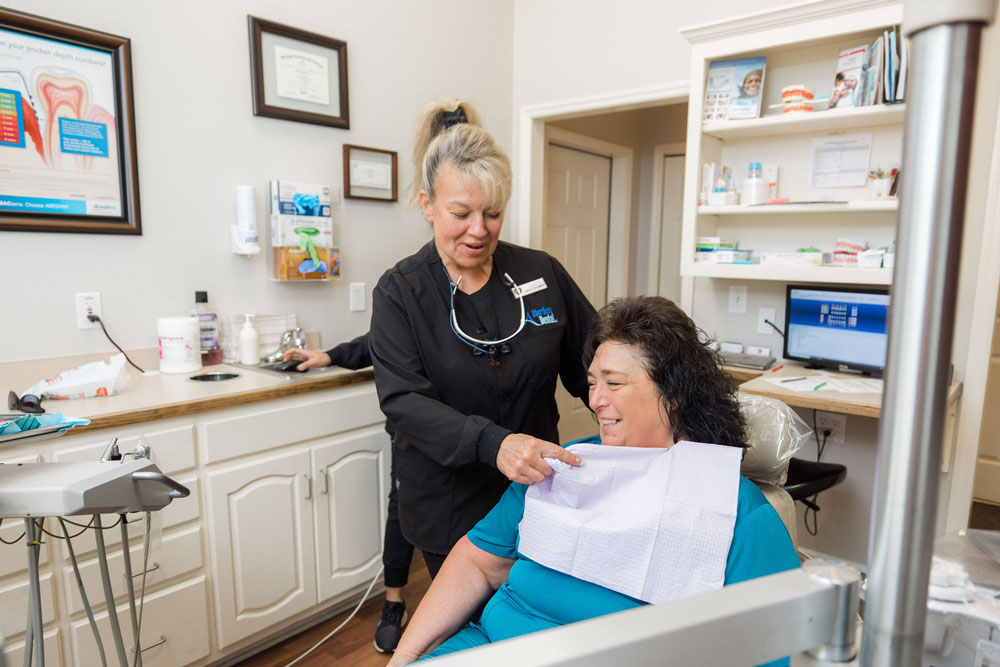 Achieve a Dazzling Smile with Zoom Teeth Whitening at Aberdeen Dental Group
A sparkling, vibrant smile can significantly enhance your self-esteem and leave a lasting impression. Teeth discoloration, however, caused by factors like aging, lifestyle habits, or certain medications, can diminish your smile's brilliance. If you're conscious about the color of your teeth, Aberdeen Dental Group's professional whitening services in Peachtree City and Newnan, GA, can be your ideal solution. Our expert dental team, including dentists and hygienists, will collaborate with you to select the most suitable professional whitening method, including options like Zoom whitening, in-office treatments, and tray-based systems. 
Understanding Teeth Discoloration Causes:
Aging: With age, teeth naturally darken as enamel thins, revealing the yellower dentin underneath.
Oral Hygiene: Inadequate brushing and flossing lead to plaque and tartar accumulation, causing discoloration and potential permanent staining.
Tobacco Use: Tobacco products are notorious for leaving stubborn yellow and brown stains on teeth.
Diet: Regular consumption of staining agents like coffee, tea, red wine, and certain fruits can lead to surface stains.
Medication Side Effects: Some antibiotics, particularly tetracycline and doxycycline, can cause discoloration when used during developmental years.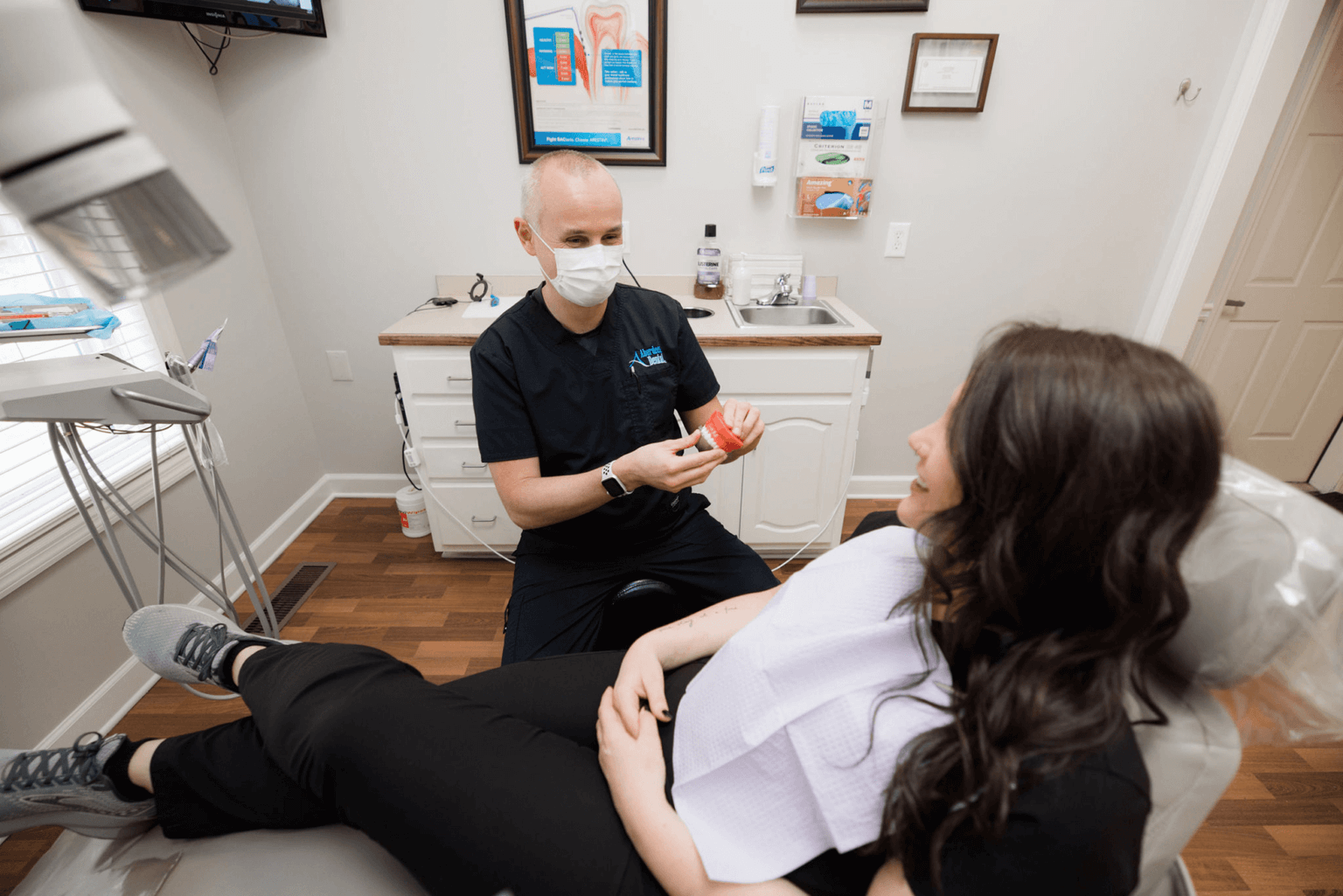 Elevate Your Smile's Brilliance with Professional Teeth Whitening at Aberdeen Dental Group – Schedule Now!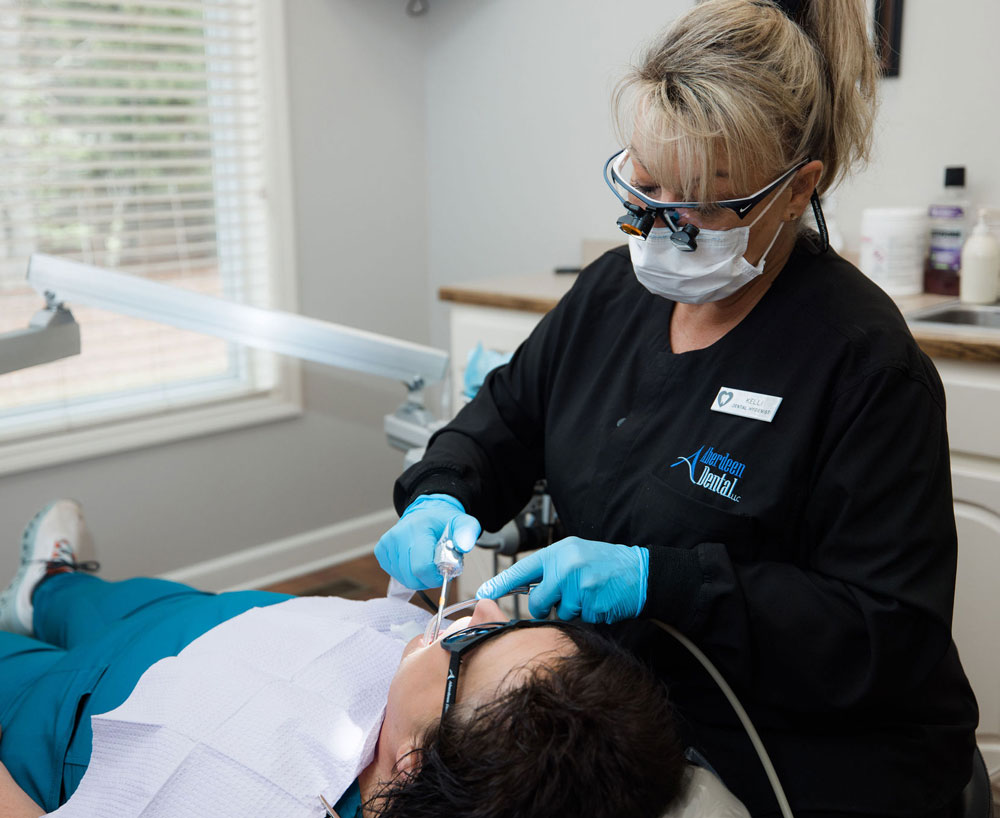 Zoom Teeth Whitening: A Closer Look
Zoom whitening, a favored in-office procedure at Aberdeen Dental Group, involves applying a special whitening gel to your teeth, which is then activated by a specific light. This process takes just about an hour, delivering immediate, noticeable results.
Preparation: We assess your suitability for Zoom whitening and clean your teeth to enhance the treatment's effectiveness.
Procedure: Post stain removal, we apply a gum-protective gel and then the whitening agent, activated by a special light. This process is repeated until your teeth reach the desired whiteness.
Aftercare: Post-treatment, we guide you on maintaining your new, brighter smile, addressing any temporary sensitivity you might experience. 
Ready for a Radiant Smile? Book Your Zoom Whitening Appointment at Aberdeen Dental Group Today!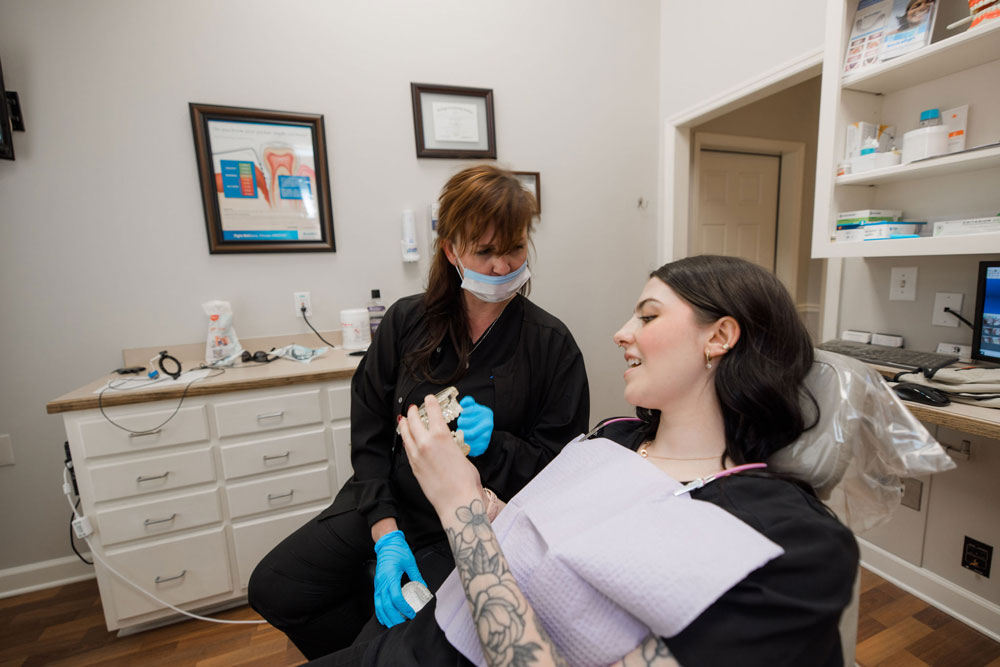 Tray-Based Whitening at Home
For those preferring at-home solutions, tray whitening offers a gradual yet effective approach. Customized trays filled with a bleaching gel are worn for specified periods, generally over two weeks, allowing you to witness a gradual transformation of your smile. 
Preparation: We create tailor-made trays from impressions of your teeth, ensuring a comfortable and effective fit.
Procedure: You'll receive the trays and gel, with detailed instructions for daily wear, typically for a few hours or overnight, over approximately two weeks.
Aftercare: We provide guidelines to help maintain your whitened smile, with minimal sensitivity expected. 
Transform Your Smile with Aberdeen Dental Group's Tray Whitening – Book Your Appointment Today! 
Advantages of Professional Teeth Whitening
Professional whitening at Aberdeen Dental Group, be it with Philips Zoom or our tray system, offers several benefits over store-bought products: 
Safety and Efficacy: We use dentist-grade whitening agents, ensuring safe, effective treatment and minimizing risks like sensitivity or gum irritation.
Customized Care: Treatments are tailored to your dental health, discoloration level, and personal preferences, ensuring optimal results.
Lasting Impact: Professional whitening is adept at removing deep-set stains for long-term results, with our take-home trays available for maintenance.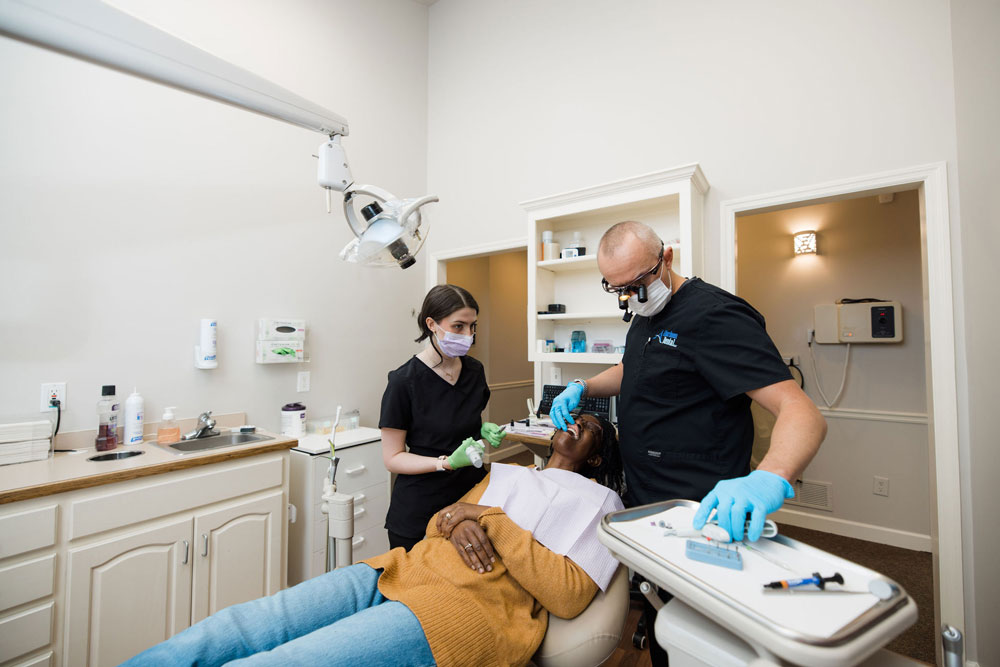 Illuminate Your Smile with Aberdeen Dental Group's Whitening Services – Schedule Your Appointment Now!
To preserve your newly brightened smile, consider the following tips: 
Regular Brushing and Flossing: Maintain daily oral hygiene to prevent new stains.
Diet Adjustments: Limit consumption of staining foods and beverages, and consider using a straw to reduce direct contact with your teeth.
Tobacco Cessation: Quitting smoking improves both oral and overall health.
Regular Dental Visits: Stay on top of your oral health and whitening touch-ups with routine dental appointments.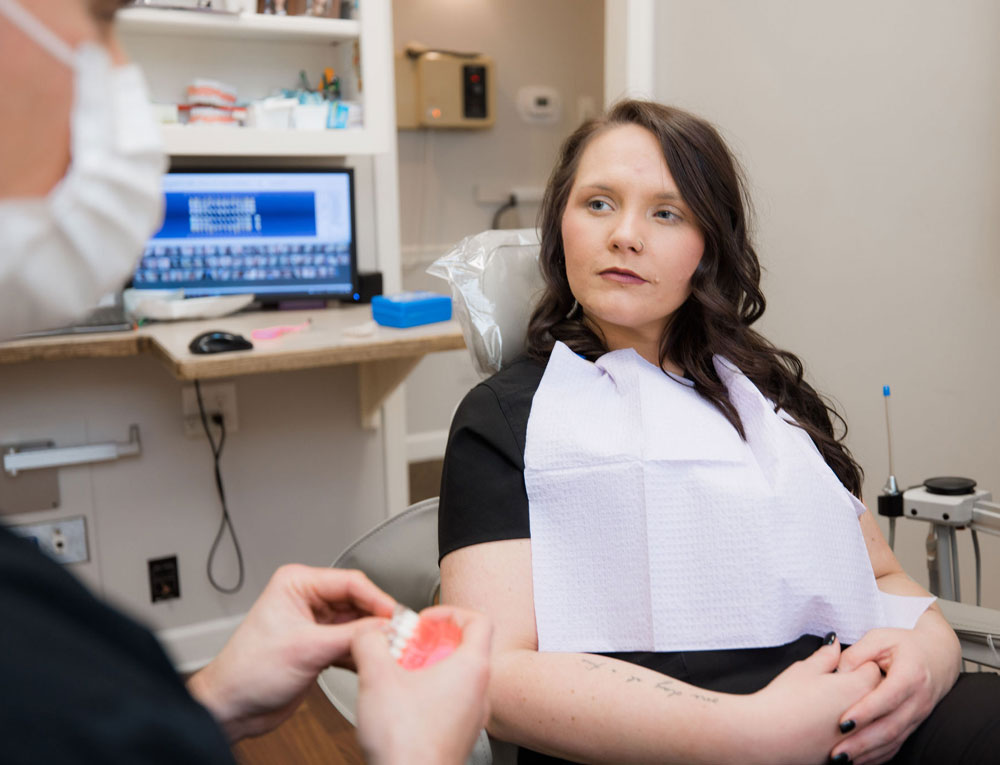 Teeth Whitening Services in Peachtree City, GA
For those seeking professional whitening services in Peachtree City, GA, and surrounding areas, Aberdeen Dental Group offers top-tier dental care tailored to your preferences and goals. Visit us to explore our whitening solutions and other dental services, where our commitment is to provide personalized care for each unique patient.
**Contact Aberdeen Dental Group Today for Your Teeth Whitening Consultation – Your Journey to a Bright